Melania Trump has made headlines for different reasons ever since her husband got closer to grabbing a win at the upcoming U.S. Presidential Election scheduled November 8. First, it was a lawsuit against Daily Mail, after the news outlet published nude pictures of Mr Trump's wife.
Image: Melania Trump
Second, the aspiring U.S. First Lady followed up in July with a Michelle Obama's 2008 plagiarized speech at the Republican National Convention.
Melania wasn't to blame for the mistakes stated above because the nude pictures that portrayed her as a call girl, were taken before she got married to Trump.
Also, she wasn't the one who wrote her convention speech, so she's exonerated from the accusation of copying Mrs Obama's speech.
Image shows Melania Trump in a girl-on-girl picture taken in 1997 while she was still a model. This racy picture was published in the January issue of France's Max Magazine.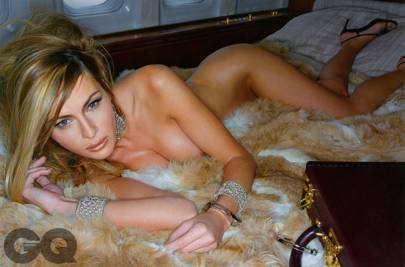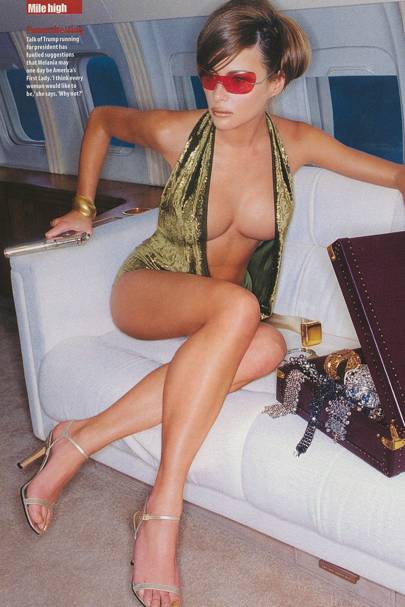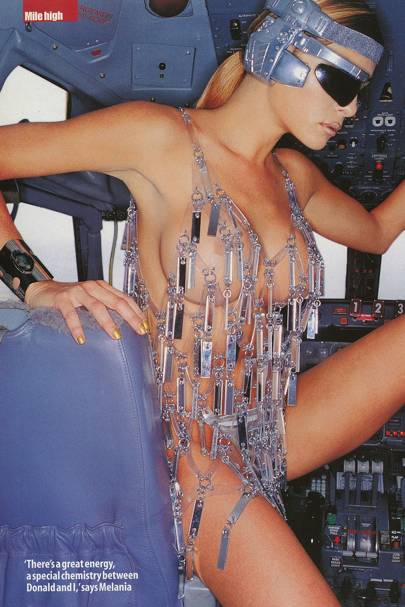 A lot of Melania's racy pictures appeared on GQ cover earlier this year and spread quickly like a wildfire on the internet.
The X-rated photos sparked a heated war of words between her Donald Trump and a rival candidate Ted Cruz, who was said to have spearheaded the publication.
Image above shows Melania Trump wearing a black dress during a political campaign held in March. Someone must have told her how amazing she looks in black, don't you agree?
All said, Mrs Trump recently gave the media another positive topic to write about her. It was exactly the gorgeous dress she wore to the first presidential debate night.
The black dress caught everyone's attention and it's still making headlines.
Image shows Melania Trump (L).
Melania's off-the-shoulder gown was a piece designed by Roland Mouret.
Mrs Trump was right there at the front row in her angelic dress, smiling in support of the Republican nominee who battled Hillary Clinton on stage at Hofstra University in New York Monday night.
Image shows Mrs Trump exchanging greetings with former U.S. President Bill Clinton.
If you're wondering what's so cool about the dress apart from its beautiful appearance.
It goes for $2,645.00