Famous singer Beyonce is grateful to fans and well wishers for the kindness she received on her last B-day celebrations. The Grammy award winner says she was overwhelmed with love on social media September 5.
Beyonce, now 35, gave a shout-out to all her loyal supporters and fan-based BeyHive crew, saying "I strive to make you proud…"
The mother-of-one spent her special day with husband Jay-Z at the annual Made In America Philadelphia music festival.
Bey and hubby looked happy at the celebrations with Blue Ivy not missing any moment.
Image shows Beyonce and hubby Jay-Z.
In Philadelphia, she sang along to Coldplay and Chance the Rapper. The "Lemonade" singer also got a chance to chat with former U.S. president Bill Clinton.
The end of Philadelphia music festival ushered in a memorable birthday party for the queen. Other star guests at her Soul Train-themed birthday bash included Usher, Solange Knowles, Kelly Rowland, Michelle Williams, Alicia Keys, Swizz Beatz, Lala Anthony, Chance the Rapper, and twins Chloe and Halle.
Chance the rapper says a big thanks to Beyonce for being so good to him. His Instagram post shows him holding a lemonade styled belt, apparently in memory of the singer's award winning music track.
Happy bday TT! You are so good to me! @Beyonce
Tina Lawson [Beyonce's mom] didn't forget to give her baby girl some birthday wishes, too. Her Instagram post appears below:
Then comes queen Mariah Carey with some lovely wishes.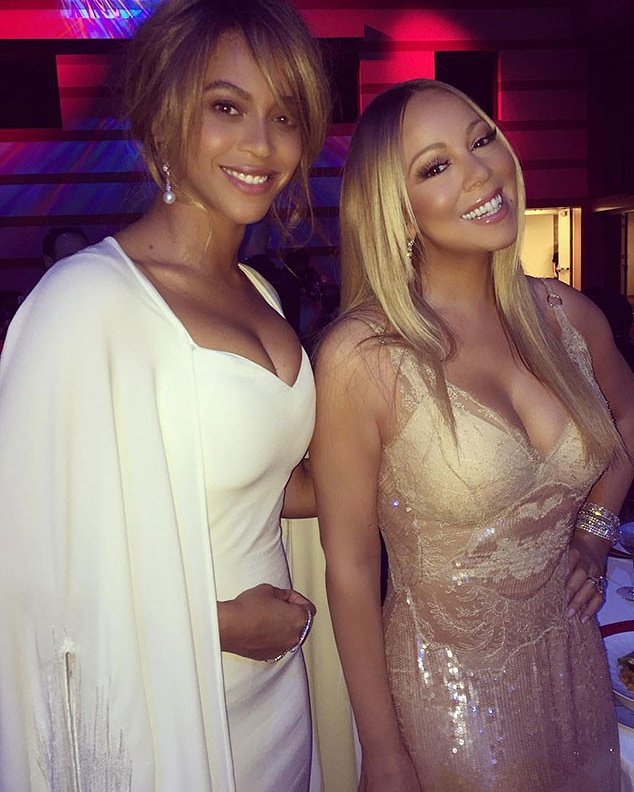 Happy Birthday to the beautiful Queen Bey! @beyonce
Lots of love and respect always, Mariah