Michael Bradley, the American professional footballer who plays for and captains both Toronto FC and the country's national team, has attacked president Donald Trump for signing off some anti-Muslim executive orders.
Mr. Trump's new ban sparked a series of protests around the world after some hundreds of travelers were arrested and detained at U.S. airports on Monday.
"You can see it at the airports," the U.S. president happily said yesterday, "it's working!"
In his support for the 70-year-old Republican president after his victory at the polls, Bradly said it was "very important to give our president support."
The 29-year-old captain played an active role during Trump's campaigns prior to America's 8 November, 2016 presidential elections.
However, this latest controversial immigration ban has angered the former Roma player. Bradley spoke with Sports Illustrated's Grant Wahl, saying he's "embarrassed" by Trump's hatred for Muslims.
Michael, a son to Bob Bradley [the former U.S. national team coach who also had a stint with Premier League side Swansea FC], expressed his dissatisfaction through an emotional post on Instagram.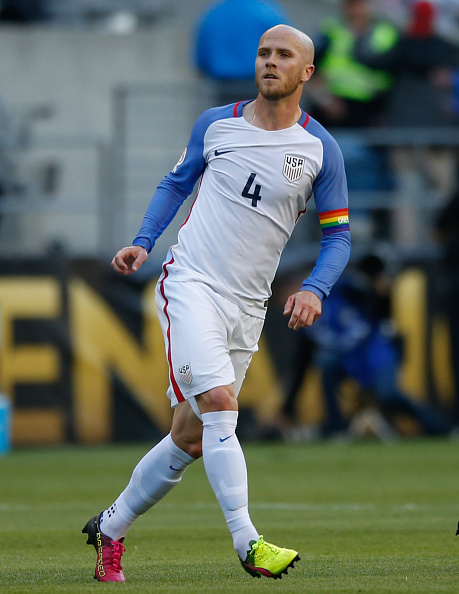 The footballer has been a mouthpiece for the oppressed members of American society. He wore a rainbow armband to show support for the LGBT community after last year's massacre at a gay night club in Orlando.
"A few hours ago ago I gave an interview to Grant Wahl," wrote Bradley.
"After 15 minutes of an interview that was centered around soccer and our national team, he asked me my thoughts on President Trump's ban on Muslims . . . gave an answer where I tried to make it clear that while I understand the need for safety, the values and ideals of our country should never be sacrificed. I believe what I said, but it was too soft.
"The part I left out is how sad and embarrassed I am.
"When Trump was elected, I only hoped that . . . President Trump would be different than the campaigner Trump. That the xenophobic, misogynistic and narcissistic rhetoric would be replaced with a more humble and measured approach to leading our country. I was wrong. And the Muslim ban is just the latest example of someone who couldn't be more out of touch with our country and the right way to move forward."
Bradley has played more than 125 time for the U.S. men's team and scored 15 times since his debut as an U17 player till date.