Pamela Anderson has never been in the force and the "Baywatch" star doesn't fit the physique of a killer unless it's a "romantic murder" probably set to take place behind closed doors, no wonder people are insinuating evil after her visit to a Swede fugitive Julian Paul Assange.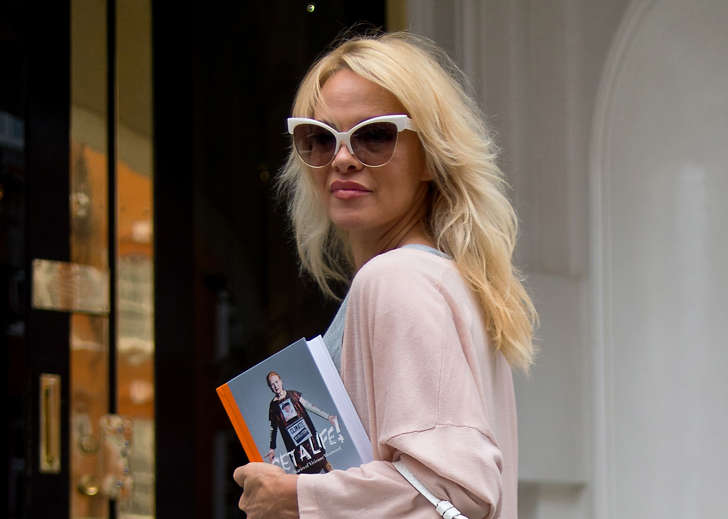 Image: Pamela Anderson
The Canadian-American actress has found herself at the center of some conspiracy theories after handing Julian Assange a vegan lunch last weekend.
Rumors have it that Pamela was on a mission to poison the Wikileaks editor-in-chief with her "tainted meal". A media report speculated she could be working for Clinton's campaign amid setbacks on the former Secretary of State's leaked emails and more.
Anderson, 49, paid Assange a visit at the Ecuadorean Embassy in London where he has called home for over four years since a Swedish court issued an arrest warrant on him. He was accused of sexually assaulting two female WikiLeaks volunteers in 2010.
The suspect exhausted his legal options in the United Kingdom after fleeing to the country but didn't want to surrender himself for extradition. Rather, he sought and was granted asylum by Ecuador in August 2012. He has remained there at the Embassy of Ecuador in London until this day, knowing he can't step out of the premises without being arrested for breaching his bail conditions.
Assange is also facing possible espionage charges in the United States of America.
However, the  visit from Pamela, who's a vegan and animal rights activist, aroused wide speculations that she could have murdered one of the "world's most wanted personalities" with love.
Did you notice the book she's holding in the picture above? Take a look again. Pamela knew this would happen and she prepared a message that says "GET A LIFE". Sure she is not joking about that.
According to News Mic, Anderson stands solidly behind Assange as one of his most loyal supporters who has concerns for his health. She was there to give him "a nice vegan lunch and some vegan snacks," as she told the U.K. Press Association Sunday.
"He said I tortured him with bringing him vegan food," she added.
The actress even tweeted a pic of herself bringing him the food with the caption "#freeassange #getalife."
But the conspiracies making rounds on social media is hinged on the "possibility" and "suspicion" that Pamela may have paid Assange a visit for different reasons, not excluding the theory that she was out to poison him and bring an end to the numerous hidden secrets held by WikiLeaks.
Image: Julian Paul Assange
As anyone would have expected, Assange's Internet went down early Monday, forcing a tweet from
WikiLeaks
, the company he founded in 2006. The company posted on Twitter: 
"Julian Assange's Internet link has been intentionally severed by a state party. We have activated the appropriate contingency plans."
Meanwhile, most Americans aren't in support of any likely attempt on Assange's life.
A Twitter user with the name Ty Woods wrote:
"American people should consider an attack on Assange as an attack on free speech, and an act of war against them #freeAssange."
For one Twitter user who sees Pamela as a sex object, there wasn't a better word to describe her other than  HONEYPOT.