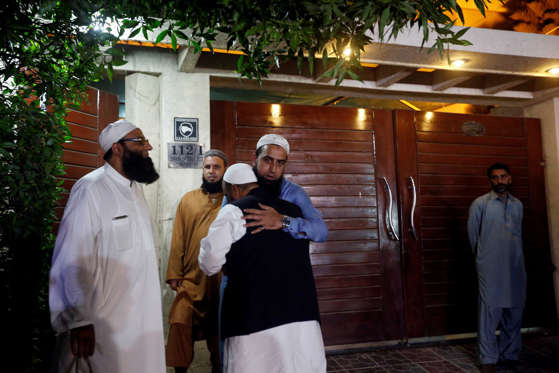 The chairman of Pakistan International Airlines has issued an official statement on the plane crash which killed a total of 48 people, including 42 passengers, five crew members and one ground engineer. He said the pilot lost control of his engines and made a Mayday Call before crashing.
Reports confirm the ill-fated plane crashed into a mountain near Havelian [a town in northern Pakistan] on Wednesday. The flight was enroute from Chitral to the capital city, Islamabad
Recovery operations continued through the night at the remote crash site.
Muslim Mirror reported that ambulances were unable to access the location, adding that Taj Muhammad Khan, a government official  who was present at the site said: "All the victims burned beyond recognition.
"The airplane was on fire before it hit the ground."
Azam Sehgal, PIA's chairman, had a chat with reporters during which he confirmed that the pilot for flight PK661 contacted officials at the control tower at 4:09 p.m. local time, reporting that "one of his engines had developed a technical fault and moments later made a 'mayday call' shortly before the plane disappeared."
"We were confident that the plane could land with one working engine," he said.
"I think that there was no technical error or human error… obviously there will be a proper investigation.
"There are no survivors, no one has survived," Azam said in his briefing.
Reuters said 40 bodies had been recovered, adding that a team of about 500 soldiers, doctors and paramedics have been working relentlessly at the site.
A report from Fox News quotes a spokesman for the Interior Ministry as saying: "A team had been dispatched to help identify the bodies through DNA tests.
"Authorities have released names of passengers — among them Junaid Jamshed, a famous singer-turned-Islamic-preacher."
Ghulam Rasool Khan, a 24-year-old who lost his brother Umair Khan in the plane crash, begged police to allow him retrieve his corpse but was denied access. He was told that "there was no point in going to the mortuary because there's nothing left to be identified."
Khan said rumors are rife that the plane was unfit to fly.
In his words: "It is a murder and I want to know who killed my brother," Fox NewsFox News reported.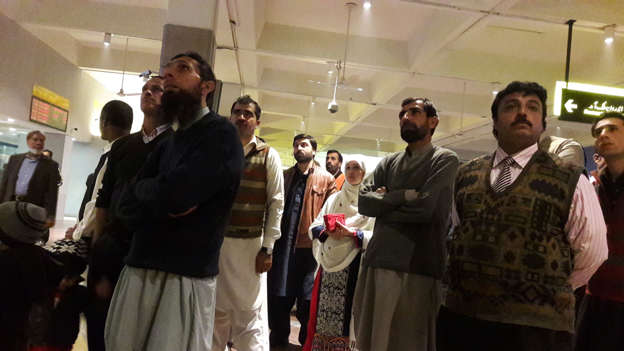 The remains of those victims have been deposited at the Ayub Medical Center in nearby Abbottabad which is located about 20km (12 miles) away, reports confirm.
Pervez George, the spokesman for the Civil Aviation Authority, told The Associated Press that a team of experts would determine the cause after retrieving the plane's black box recorder.
However, Azam [PIA's chairman] said: "The ATR turboprop aircraft had undergone regular maintenance and in October had passed an 'A-check' maintenance certification, performed after every 500 flight hours.
"A full investigation of the crash, involving international agencies, would be conducted."
PIA said in a late night report that the plane was carrying 47 people, including five crew members and 42 passengers though an earlier report had put the total number of passengers on board as 48.
The airline said two Austrian citizens and one Chinese citizen – a total of 3 men from the two countries were on board.
Image shows remains of the crash victims.
A spokesperson for the Austrian foreign minister later confirmed the death of two Austrians onboard the ill-fated plane.
"The fire continued for more than 2 hours after the crash," a witness told reporters.