Joel Ward, the captain of Premier League side Crystal Palace, has admitted feeling frustrated after their loss to Manchester City during last weekend's FA Cup encounter.
City was favored with a 3-0 victory gained from hard work, but Ward says the Eagles lost because they went on an all-out attack for an equalizer after Raheem Sterling's first half goal.
He claims the eagerness to score opened up his side's defense line, creating chances for City to add two more goals at the Emirates Stadium.
The 27-year-old who plays for England and Crystal Palace as a defender spoke with Palace TV after the game.
He said: "I think in the end we started trying to push on and got exposed and when you play against players of that calibre they're going to hurt you.
"We stayed in the game at 1-0 and if you manage to stay in the game until later on you might nick a goal, but when they start to hit you on the break like that they're going to get their chances and they're clinical when they do.
"We had some chances today and we knew that if we played in a certain way, got in behind them and put balls in the box, we'd create chances. It's something that we worked on and I think we did that [in the game], it's frustrating we didn't convert them" he added.
"We got carried away pushing forward and left ourselves a bit exposed."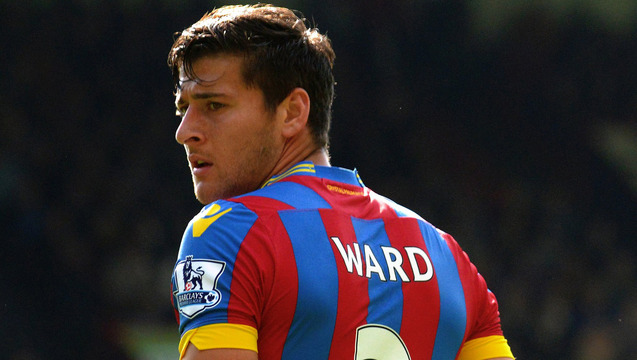 Ward regrets their FA Cup exit but sure has something to be happy about.
His teammates Scott Dann and Damien Delaney missed their Etihad encounter, allowing the former Portsmouth player a chance to wear the captain's armband for the first time.
He said it was a dream come true but wished the match ended in victory.
"Of course, it's always nice – I wanted to put on the armband, but it's frustrating that we were knocked out of the cup, which we would have liked to have stayed in and gone to the next round," he said.